Sustainable mobility solutions
Services
Increase the quality of the location for your property, company location, city district, or region. We plan, organize and operate sustainable mobility solutions.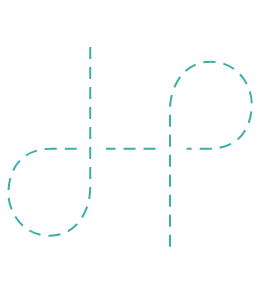 Mobility solutions
We work with you to develop a mobility concept that meets your requirements. We develop recommendations for the mobility measures, the location and dimensioning as well as the organization and financing and advise you on the appropriate operating model.
Mobility Point Set
Up Realize your new mobility offer in your building or district. We support you step by step in the implementation of the shared mobility offer. With MO.Point you don't have to worry about anything – we coordinate and support the installation.
Operated
Offer your customers mobility offers without having to worry about liability, insurance or maintenance. We offer everything from a single source and take on customer care, fleet management, billing, incident management and mobility advice. You have the choice between a white label solution or communication under the MO.Point brand.
We develop new urban mobility solutions for the city of the future,

in mobility means more than just getting ahead.
Projects and references
Here you will find a small selection of reference projects
Mobilitätskonzept Viertel Zwei
Laufzeit: 06/2017 – 10/2017
Auftraggeber: Vienna Marketing & Energycontracting AG
Status: abgeschlossen
Detailkonzept Mobilität Spallartgasse
Laufzeit: 10/2018 – 01/2019
Auftraggeber: Sozialbau AG
Status: Detailplanung
Konzeption Mobility Point Zell am See
Laufzeit: 02/2018 – 10/2018
Auftraggeber: Stadtgemeinde Zell am See
Status: abgeschlossen
Maßnahmenkatalog Multimodalität im Wohnbau
Laufzeit: 10/2018 – 04/2019
Auftraggeber: Magistrat der Stadt Salzburg
Status: abgeschlossen
Konzeption Mobility Points Nordbahnhof
Laufzeit: 03/2018 – 12/2018
Auftraggeber: KIBB / BT-Konsortium Nordbahnhof
Status: In Realisierung
Mobility Point Albatros
Laufzeit: 07/2016 – 01/2017
Auftraggeber: 6B47
Status: Konzept
Many leading companies, property developers and transport companies are active with our services.
Plan tomorrow's mobility today.